With the end of the epidemic and economic recovery around the world, companies at home and abroad welcomes the boom times. In order to promote company's products and exploit greater world market, Aligned Machinery follow the trend of the times,send our professional team to participate in the exhibitions in United States, South Korea, Vietnam and Uzbekistan from April to May, 2023. After two months of struggle, our professional team finally returned with fruitful results triumphantly.
As a professional pharmaceutical machinery company, the professional team of Aligned Machinery make up their determination to set foot on the journey to the exhibitions, so as to show our strong economic and scientific strength and professional level. As early as a few months before the exhibitions, we began to prepare for the preliminary work of exhibition. Our team devoted themselves to research.
During the exhibition, our professional staff keep in close contact with customers and realize the face-to-face communication. No matter what problems we suffered, our staff still smile and welcome customers with a positive attitude. Our professional team's patient instruction and detailed discussion between stuff and customers enabled customers to have a profound understanding of series of operation steps of machines and feel our professional team's seriousness, responsibility and professionalism.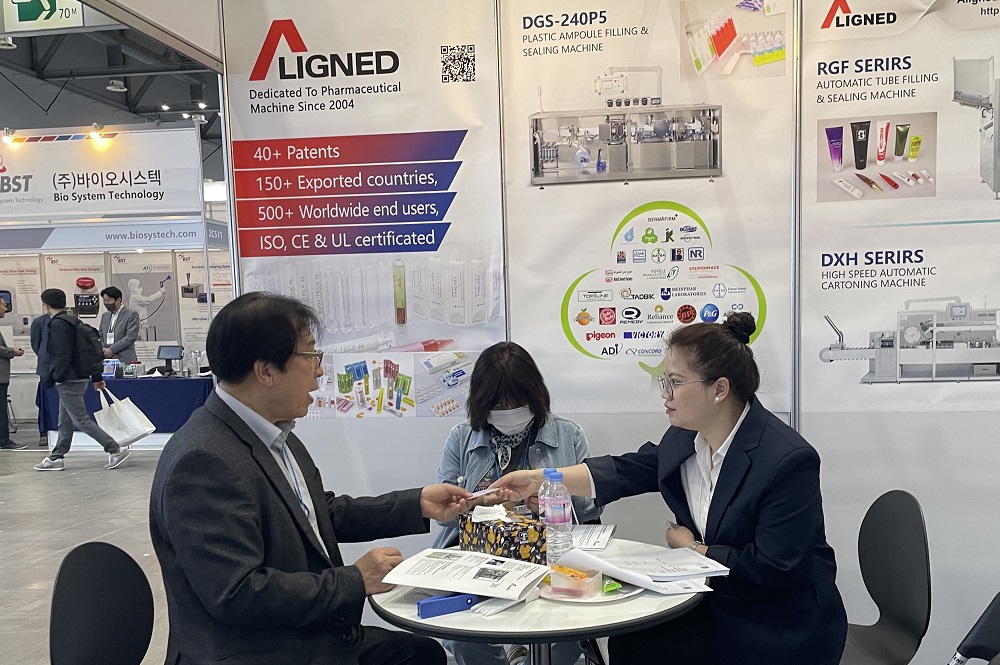 As an old saying goes,
"
one time of seeing is more powerful than a hundred times of hearing
"
. Through discussing with our stuff during the exhibition face-to-face, customers can feel Aligned Machinery products
'
advanced technology, core advantages and features than those of other companies more directly. Participating in the exhibitions is a solid step to realize Aligned Machinery
'
s dream to
"
make Chinese high-quality equipment serve the global pharmaceutical industry, and become a leader of pharmaceutical equipment industry that makes employees happy, customers satisfied and society respected
"
.
Until now, our company has cooperated with a number of counties, exported machines to five continents, more than 150 countries and widely entered into pharmaceutical market. When it comes to development, our company depicts a huge blueprint. "help Chinese science and technology to walk into the whole world and make contributions to human health and sustainable development " is Aligned Machinery's ongoing mission. To fulfill this mission, participating in exhibitions is one of indispensable steps. We believe that Aligned Machinery will finally leave our trace in exhibitions all over the world.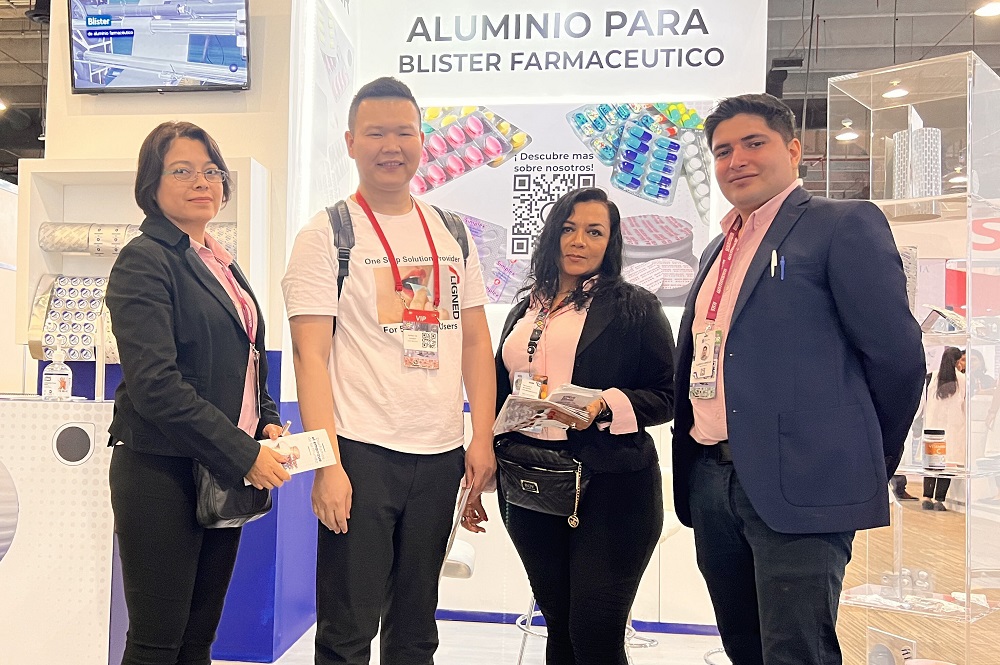 Next stop, we will head to the Thailand exhibition. Welcome everyone interested in our machines to our booth at that time! We wish Aligned Machinery could develop and pursue prosperity together with all of you in the better environment for economy and technology!