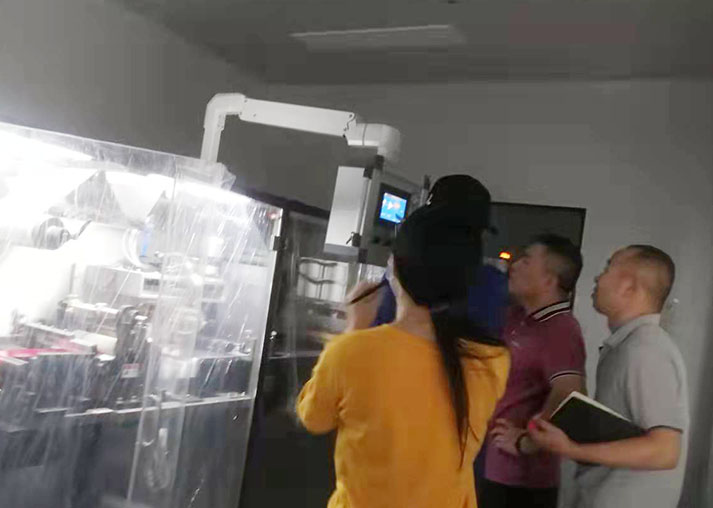 Improve Yourself and Gain Respect
——The perception of an after-sales staff on a business trip
By studying the professional after-sales philosophy advocated by the Mr.Quan, we should think and solve problems from the perspective of customers, and obtain customers' "acceptance", "satisfaction", "movement" and "respect".
The 6-day business trip is over, and the overall situation is smoother than I expected. Without systematic training, I may not be able to recognize my problems and give myself a very high "score" for this service. But is this really the case? I tried to organize my thoughts and look at this after-sales service from the perspective of the customer.
1. Arrive at the client's company site early to avoid customer waiting-satisfaction
2. Uniform dress, decent but not fancy, clean and hygienic——satisfied
3. Speak politely, fully prepared-satisfied
4. To be able to wait patiently for the temporary requirements of customers and provide assistance. --Moving
5. Can express their love and affirmation for their company in communication. --satisfy
6. Patiently solve various emergencies, such as equipment packaging damage-moved
7. The equipment training language is logical and detailed. --satisfy
8. Equipment debugging pays attention to environmental protection-acceptance
9. Always need the support of tools and data-accept
Through the above self-replay, overall satisfaction can be achieved. But I also need to improve myself in terms of speaking skills, technology, etc., and become a respected professional after-sales technician.
At the same time, I make some personal suggestions. We should make the handover more smoothly through more detailed communication. Regardless of any problems that arise in the process, we should solve them seriously.
Learning makes us strong and allows us to gain the respect of others. Hope I can do better next time debugging.